MAJOR PROJECTS - RESIDENTIAL BUILDINGS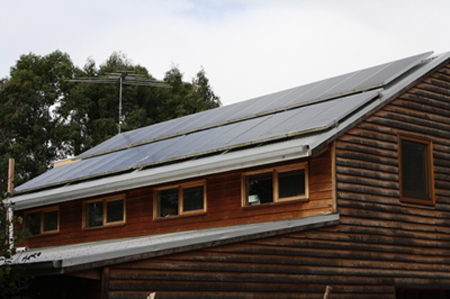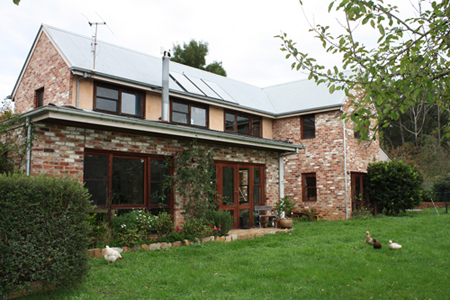 Client: Insulation Council of Australia and New Zealand
This report sets out the case for a range of cost effective insulation based residential energy savings measures appropriate to a significant proportion of householders throughout Australia. There are 5 areas of viable cost effective insulation based energy savings measures for residential dwellings that are evaluated in this study:

Retrofit of ceiling insulation to previously uninsulated ceilings
Retrofit of top up ceiling insulation to less than optimally insulated ceilings
Retrofit of wall insulation to previously uninsulated external walls
Retrofit of floor insulation to previously un-insulated suspended timber floors
Replacement of older space conditioning ducting with improved ducting.

Completed in September 2012.
Link: http://icanz.org.au/wp-content/uploads/2013/04/ICANZ_Report2_-_V10d_.pdf
Survey of Home Renovators – Influences and Energy Efficiency Outcomes

Client: Sustainability Victoria
This project includes a survey of households which have recently completed or are undergoing a home renovation. The purpose of the study is to: (1) identify key market intermediaries or other players who have a significant influence on the energy efficiency outcomes of the renovation; (2) identify energy efficiency opportunities which are missed during the renovation; and (3) identify common industry practices which have resulted in sub-optimal energy efficiency outcomes being achieved. 2012 and 2013.
| | |
| --- | --- |
| Client: Insulation Council of Australia and New Zealand This report, commissioned by the Insulation Council of Australia and New Zealand (ICANZ) was intended to re-state the case for the retrofitting of ceiling insulation to the remaining stock of un-insulated residential buildings in Australia. Despite the particular delivery issues that arose during the 2009-10 Commonwealth Home Insulation Program, this study argues that retrofit of ceiling insulation should continue to be promoted as one of the best and most cost effective energy saving measures that should be supported at all levels of government. The study examined two scenarios, one with a goal of insulating 50% and one with a goal of insulating 100% of dwellings currently without ceiling insulation by 2020. The study undertook a quantitative assessment of; costs associated with the energy saving measure, estimated thermal performance improvement to the housing stock (star rating), estimated energy savings, estimated fuel cost savings, estimated greenhouse gas emission abatement, peak load reduction as well as a cost benefit analysis utilizing a range of financial scenarios (September 2011). Links: http://icanz.org.au/wp-content/uploads/import/pdf/2011_ICANZ_Report_-_V04__final_260911.pdf | |
Client: Department of Environment, Water, Heritage and the Arts
This report provides estimates for 60 end uses by state and fuel and year. Building shell stock model examines trends in construction by state over the modelling period and simulates performance with respect to heating and cooling in 10 climate zones. See summary above. The study was completed in early 2008 and was released on 5 June 2008.
Links: http://www.energyrating.gov.au/resources/program-publications/?viewPublicationID=2141
Mandatory Disclosure of Energy, Greenhouse and Water Performance of Residential Dwellings : Review and recommend methodology for improvement of the "SV Model"

Client: The Department of the Environment Water Heritage and the Arts of the Commonwealth Government.
In 2009 the Allen Consulting Group (ACG) was commissioned by the National Framework for Energy Efficiency (NFEE) to conduct an analysis of the employment and economic impacts of the proposal by the Council of Australian Governments (COAG) to introduce mandatory disclosure of residential building energy, greenhouse and water performance information. Estimates for costs and savings faced by households in relation to each energy saving measure likely to be implemented by householders was adapted by ACG from a pre-existing model developed by Sustainability Victoria (SV) for Victorian climates. The report prepared by EES reviewed the methodology used in the SV model, recommended changes to improve the applicability of estimates made in the SV model to jurisdictions other than Victoria and identified any other areas for improvement to the SV model.
Unpublished report (2009).
Impacts of Improved Building Shell Performance on Space Conditioning Use and Comfort Conditions

Client: Vic Urban
This study, undertaken in 2009 was intended to provide a better understanding of the impacts of improved building shell performance on space conditioning use and occupant comfort conditions. In particular the study examined such impacts in relation to detached dwellings in the VicUrban Aurora development site. The study evaluated the impacts on energy use and comfort conditions in new dwellings designed to meet varying standards of performance from 5 stars to 7 stars.
Energy Savings from Improvements to the Thermal Performance of Existing South Australian Dwellings

Client: Department of Transport, Energy and Infrastructure of the South Australian
This study investigates options for cost effective energy efficiency retrofitting measures that can be approved for implementation under the South Australian Residential Energy Efficiency Scheme. The study was completed in June 2008. A similar project for the NSW government (Default Savings Factors for the NSW Energy Savings Scheme) was completed in June 2010.
South Australian Peak Load Study Stage 1

Client: Department of the Environment, Water, Heritage and the Arts and Energy South Australia.
Examines the feasibility of developing a peak load model for South Australia to assess the factors that are driving current and future peak electricity demand on extreme weather days. A basis for modelling was established and Stage 2 will examine the future impact of key parameters such as ownership trends, efficiency trends for equipment, building shell trends (size and efficiency) (2006).
Impacts of Sub-division Design on the Additional Housing Cost to meet 5 & 6 star standards for Class 1 Buildings in Victoria

Client: Sustainable Energy Authority of Victoria
This study completed in 2003 provided guidance to the industry on integrated house and lot design which minimises the cost of complying with thermal performance standards. Evaluation was undertaken using real design examples from an Urban and Regional Land Council (URLC) subdivision at Epping in Victoria.
The study quantified the cost of overshadowing in terms of added compliance costs, examined options for dealing with the negative impacts of overshadowing, quantified the advantages of favourable orientation and adequate solar access (though strategic application of height and setback restrictions). The study also provided advice on cost effective improvement measures capable of attaining the required performance level where overshadowing (to various degrees) is unavoidable
Study of the Impact of BCA Draft Amendment 13 on a Representative Sample of Victorian Class 1 Buildings in various climates

Client: Australian Building Codes Board and the Australian Greenhouse Office Study completed in July 2003 (unpublished).
Comparative cost benefit study of energy efficiency measures for Class 1 buildings and high rise apartments

Client: Sustainable Energy Authority of Victoria
Cost benefit analysis to support the move to mandatory 5 star homes in Victoria which were introduced in 2004. This study estimates costs and energy benefits for a wide range of housing types and space conditioning scenarios in Victoria. The report was completed in March 2002. An associated report by Allen Consulting examined macro-economic impacts of the proposed regulation.
Implications for Space Conditioning in Class 1 Buildings in Victoria of Improved Building Shell Performance.

Client: Sustainable Energy Authority of Victoria
Project exploring the cost differences associated with the purchase, installation and operation of various forms of heating and cooling equipment needed to provide equivalent energy service to a 5 star and a 2 star version of the same house configuration in Victoria. Report prepared by EES with assistance from Global Energy Services, mid 2001.
Impact of overshadowing by new housing development on the energy efficiency of existing housing

Client: Sustainable Energy Authority of Victoria
Project involved extensive modelling using "First Rate" to assess the impact of building lot designs and orientation, used as a basis to review the Good Design Guide (now RESCODE) in Victoria, completed early 2000.
Client: Australian Greenhouse Office and the Sustainable Energy Authority of Victoria
Project to assess the impact of mandatory Victorian Insulation regulations on building energy efficiency: the project includes the benchmarking of building shell efficiency prior to the introduction of insulation regulations in 1992 and again in 1999 to assess trends in efficiency as well as other factors that impact on energy consumption; project involves full rating of some 345 houses built in Victoria plus extensive analysis and modelling. Report prepared by EES, August 2000 with Energy Partners, George Wilkenfeld & Associates and EnergyConsult.
Links: Available from http://www.energyefficient.com.au